The Gallery showcases one of a kind dreamy chandelier that is sure to capture your guest attention as they enter the room. The gallery is perfect for overflow guest, dancing, beautiful food displays and connects to the courtyard that is lit with bistro lights. The addition of the new bay door allows natural light to flood into the gallery for a light, airy feel. Weather permitting, the door can be opened to allow for easy access and great flow for your reception.
Ready to see the wedding packages?
Check out our rental rates, a la carte, and more!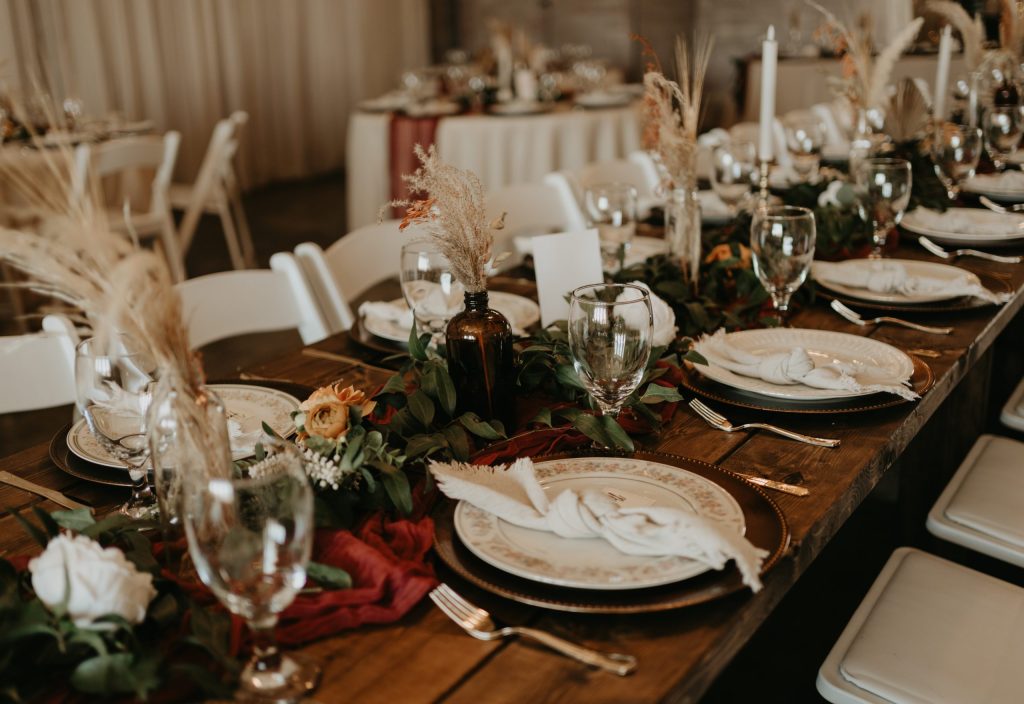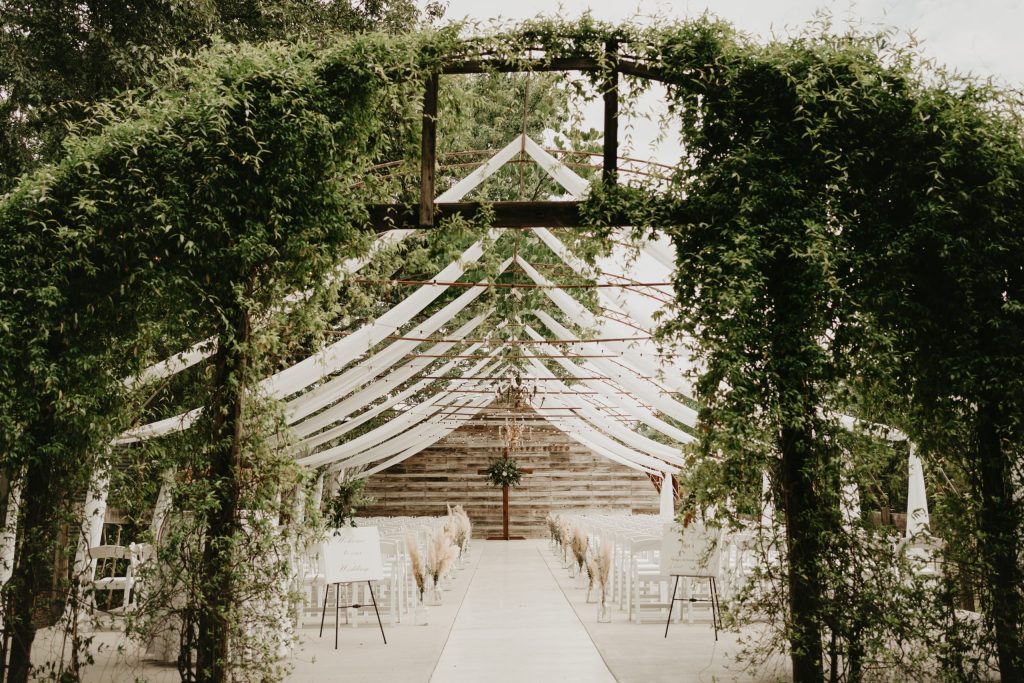 Want something a little more intimate?
Check out our Micro package options.